Picking a paint color can be stressful. Because of how time-consuming painting a room can be, most people mull over the perfect paint color for months in order to make sure they made the right decision. If you're feeling a bit overwhelmed about your interior painting, don't worry, we're here to help!
Today we're focusing on the absolute best paint colors for your bedroom if you're looking to create a calming and soothing environment. We strongly recommend choosing one of these hues for your sleeping space, because it's supposed to be a sanctuary for you. The bedroom in your house should definitely feel like an area that you can unwind in after a long day. Now, that doesn't mean you need to have water fountains or sleep music in the area (although, that does sound nice!). Creating a stress-free place can all begin with the perfect color on the walls — so, let's get right to it, shall we?
...
Blues

It isn't a myth that blue hues are relaxing. Perhaps it's because it reminds us of water or the sky, but a soft version of blue can help lower blood pressure and even slow heart rates.
Lavenders

Imagine sitting in a room like this? We can practically smell the flower by just looking at this space! Lavender or lilac will give the same feeling as a blue color, but with a warmer feeling.
Beiges
While some people might find beige boring, it's actually perfect for a bedroom. Neutral colors bring a feeling of earthiness to a space, which can enhance peacefulness.
Greens
Similar to beige, pale green colors remind us of nature, which helps promotes renewal and tranquility.
Soft Pinks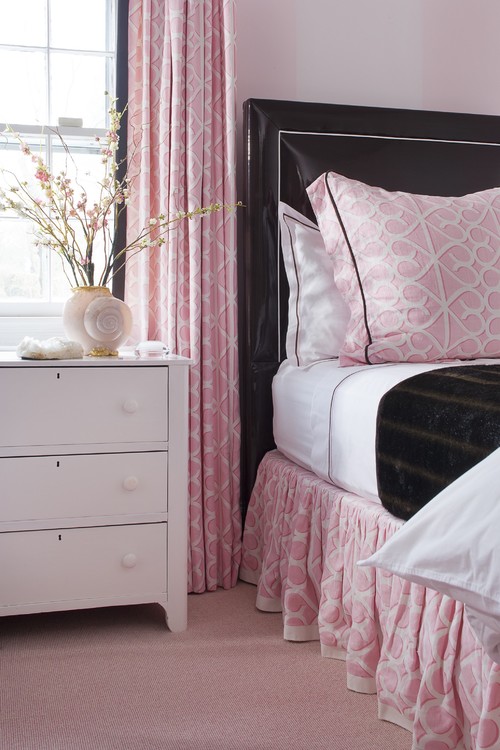 According to Color Combos, "Feng Shui believers use the color pink to soothe the energy in a room. They believe that pink soothes the heart and then fills it up with love." How lovely!
Greys
One of our editors actually has a grey bedroom and says it makes her feel "safe and sleep," which is exactly what you need.
The best paint colors for a bedroom: Which is your favorite?